Outreach & Partizipation english
Behind sometimes vague concepts such as cultural mediation, theatre pedagogy, participation or outreach is a very concrete endeavor: to understand the theatre as a socio-political place, thus opening up its spaces and making them accessible.
With this goal in mind, this season, WERK X is increasingly approaching to theatre lovers, interested parties and neighbors and understands them as an essential driving force for the events happening in WERK X – not only as spectators, but as active co-creators.
Therefore, we want to encourage you: Come by, have a look, participate, discuss, create!
Take a break in the Oswald Garden, which is lovingly cared for by our gardeners, get hold of that one costume you have always wanted at one of our flea markets, acquire a certain know-how about our productions in introductory workshops or explore the Viennese nightlife and your autobiographical and artistic approach to it.
We are also happy to come to schools, give lectures or open up our rehearsals.
For details, questions or registration write an e-mail: kim.groneweg@werk-x.at.
An open format for artistic research, performance & play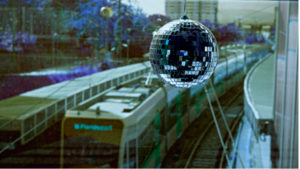 Meeting point: Oswald-Garten beim WERK X.
For further information, click here
Eine produktionsbegleitende Workshopreihe zur Spielzeit 22/23.
For further information, click here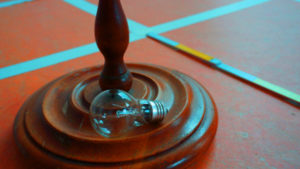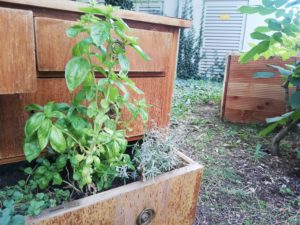 The newly constructed Oswald Garden in the inner courtyard of our theatre is a continuing installation by the stage designer and painter Daniel Sommergruber. It creates a new open space for interaction.
For further information, click here.
Flea market in the Oswald Garden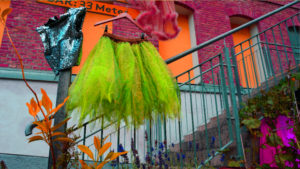 This season, we celebrate our place of encounter – the Oswald Garden – with a flea market.
We invite you to bring your own food and clothing, to share, trade and sell.
WERK X AFTER WORK

For people working in the proximity, we offer WERK X AFTER WORK. Groups pay 10,00€ per ticket, for more than 15 people, we include a greeting with aperitif and snacks right at your office.
Shows start at 7'30, pick up would be at 6'15. Please let us know in advance via mail to kim.groneweg@werk-x.at
Das könnte Sie auch interessieren